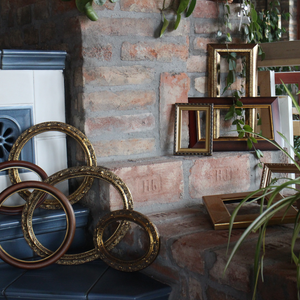 Imagine a painting, a work of art without a picture frame. Obviously, the beauty of the artist's art still passes, but with a beautiful, congruous to the creation frame the painting can be a prominent ornament of our home. Or think about it: you can see yourself in a mirror without a frame, but with the frame this mirror is already a home decor. We don't know how to put pictures of our loved ones on the fireplace without a frame.
We take picture framing for up to one hour, but no longer than two weeks. In our warehouse, you can choose from hundreds of varieties of thin, wide, modern or classic slats (photo frames), according to your taste and/or style of the work of art.
If you are looking for a unique photo frame that isn't made in mass production, we can also take it. In this case, we make the slats individually and build from them the frame. We can offer "nonreflective" glazing to your wishes, as well as its advantage over conventional glazing that isn't or barely reflects the environment.
Of course, in our shop are available standard size photo frames 20*30, 30*40, 40*50 or 50*70 cm in size.
We undertake oil paintings pretension to blindfold, photos, watercolours, graphics and moulds preparation of with "paspartu" and unique framing.